How Do Sorel Boots Fit? Discover the Perfect Fit!
Last Updated on November 12, 2023 by Justin Harris
How Do Sorel Boots Fit: Sorel boots generally run true to size, but it is recommended to size up if you are in between sizes or have a wider foot. Are you considering purchasing a pair of Sorel boots but are unsure about their fit?
Look no further! We will provide you with a comprehensive guide on how Sorel boots fit. Sorel boots are known for their durability and stylish designs, making them a popular choice among outdoor enthusiasts and fashion-forward individuals alike. Understanding how these boots fit will help you choose the perfect size and ensure maximum comfort.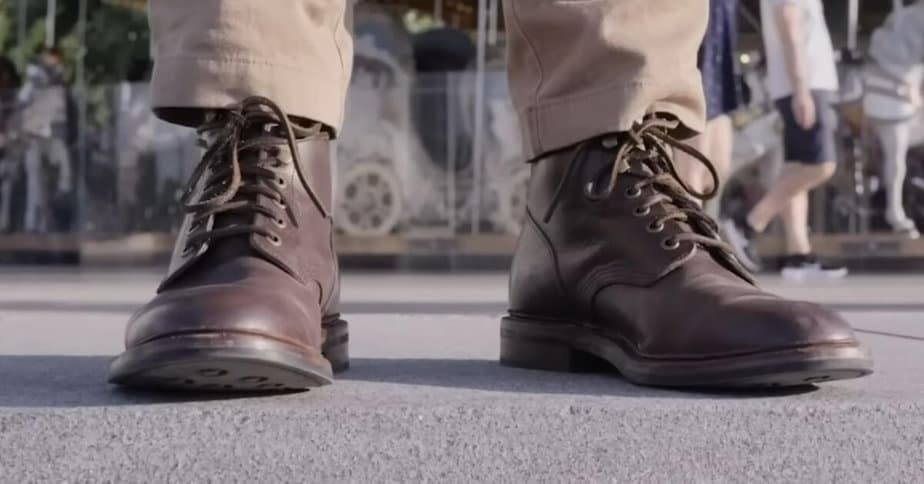 So, whether you plan to wear them for hiking or simply for a casual stroll in the city, read on to discover everything you need to know about the fit of Sorel boots.
Understanding Sorel Boot Sizing
Understanding Sorel Boot Sizing: Sorel boots are known for their durability and comfort, but getting the right fit is essential for optimal performance.
Common sizing issues with Sorel boots: Some customers have reported that Sorel boots tend to run small or narrow, leading to discomfort and difficulty in finding the right size. It's important to keep in mind that sizes can vary across different Sorel boot models, so referring to the specific sizing charts for each style is recommended.
To ensure an accurate fit, follow these tips for measuring your foot correctly:
| Step | Instructions |
| --- | --- |
| 1. | Use a ruler or measuring tape to measure the distance from your heel to the longest toe of your foot. |
| 2. | Compare your measurement to the Sorel boot sizing chart for the specific style you are interested in. |
| 3. | Consider the type of socks you will be wearing with your boots, as this can impact the fit. |
| 4. | If you are between sizes, it's generally recommended to size up for a more comfortable fit. |
Note: These are general sizing tips, and it's always best to refer to the manufacturer's guidelines for the specific Sorel boots you are interested in. By measuring your feet accurately and considering the unique characteristics of each Sorel boot model, you can find the perfect fit for your outdoor adventures!
Finding The Right Fit
Finding the right fit for Sorel boots is crucial for comfort and performance. When trying on different sizes, it's important to keep in mind that sizing can vary between brands and styles. Start by assessing the fit of the boots by checking for any pressure points or areas of discomfort.
Be sure to walk around and test the boots on different surfaces to get a feel for their performance. Pay attention to the width of your feet as well, as Sorel boots come in different widths to accommodate different foot shapes. Additionally, consider your arch height when trying on boots, as this can impact the overall fit and support.
Choose a size that provides enough room for your toes to wiggle, while also providing a snug fit around the heel to ensure stability. By taking these factors into account, you can find the perfect fit for your Sorel boots and enjoy ultimate comfort and performance.
Sizing Variations In Different Sorel Boot Styles
The fit of Sorel boots can vary across different styles due to a variety of factors, including insulation and lining. Understanding these variations can help you find the perfect fit for your feet.
Sorel offers a range of boot models, each designed with its own unique features and fit. Some styles may run true to size, while others may have more room or may run smaller. It's important to consider these differences when choosing the right size.
One factor that can affect the fit of Sorel boots is insulation. Certain styles, such as those designed for extreme cold weather, may have thicker insulation, which can make them feel snugger and may require sizing up. Others may have minimal insulation, resulting in a looser fit.
Lining is another consideration when it comes to fit. Some Sorel boots have soft and plush linings, which can add thickness and affect how the boots fit. It's worth checking the specific lining materials and thickness for each style you are interested in.
In conclusion, the fit of Sorel boots can vary based on different factors such as insulation and lining. It's important to consider these variations when selecting the right size for your feet, ensuring a comfortable fit for all your outdoor adventures.
Read Also,
Common Fit Questions And Concerns Addressed
Are Sorel boots true to size?
Sizing is subjective and can vary depending on factors such as the style of the boot and personal preference. However, Sorel boots generally run true to size. It is recommended to refer to the Sorel size chart for accurate measurements and conversion between different regions' sizing standards.
How should Sorel boots feel?
Sorel boots are designed to provide a snug and secure fit while still allowing room for a comfortable range of movement. The boots should feel supportive around the foot and ankle, with enough space in the toe area to wiggle your toes. It's normal for the boots to feel slightly stiff at first, but they will break in and become more flexible with wear.
What to do if your Sorel boots feel too tight or too loose?
If your Sorel boots feel too tight, you can try wearing them around the house with thick socks to stretch them slightly. On the other hand, if they feel too loose, adding an extra insole or wearing thicker socks can provide a better fit. Additionally, using proper lacing techniques can help adjust the fit and provide more support.
Ensuring The Perfect Fit
When it comes to ensuring the perfect fit for your Sorel boots, there are a few tips to keep in mind. First, breaking in your boots is important to avoid discomfort and blisters. One way to do this is by utilizing insoles and other fit-enhancing products. Insoles provide extra cushioning and support, while products like boot stretchers can help expand the width of the boots to match your foot shape.
Maintaining the fit of your Sorel boots over time is also essential. Regularly cleaning and conditioning the leather or other materials of your boots can prevent them from becoming stiff and losing their flexibility. Additionally, storing your boots properly in a cool, dry place can help retain their shape.
Tips for breaking in Sorel boots

| Tip | Description |
| --- | --- |
| Wear them around the house | Gradually increase the wearing time to allow the boots to mold to your feet. |
| Use a boot conditioner | Apply a conditioner to soften the leather and improve flexibility. |
| Try wearing thick socks | This can help stretch the boots slightly and make them more comfortable. |
Conclusion
Sorel boots are renowned for their durable construction and stylish designs, but how do they fit? By understanding the brand's sizing guidelines and considering individual preferences, finding the perfect fit becomes effortless. Whether you prefer a snug or roomier feel, Sorel provides options to accommodate various foot shapes and sizes.
With their attention to detail and commitment to comfort, Sorel boots are designed to ensure a comfortable fit that will keep you stylish and protected in any weather condition. So, whether you're hiking through snow or navigating city streets, Sorel boots have you covered.
Find your perfect fit and step out with confidence.